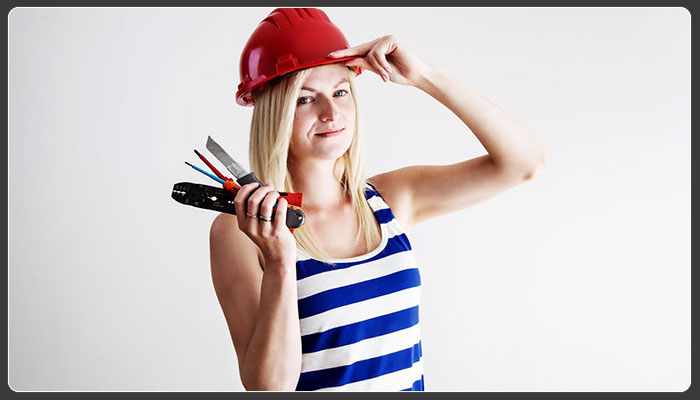 You'd think construction workers would be the number one door closer installers, but it turns out they're locksmiths. It may be their expertise, or simply the fact that clients think to call a locksmith when dealing with door problems of any kind. We're not complaining - locksmiths profit quite a bit from door closer installation.
A top-jamb closer, one of the most common types, is great at countering the motion of a swung-open door, carefully guiding the door to a closed position, and closing the door tight enough for the latch to engage. The latch engagement is particularly important if the building catches fire, as the changes in pressure can keep doors open if their latches aren't solid enough. With a 99% success rate, there isn't much cause for concern.
If a top-jamb closer is misused or set up improperly, however, it can start to malfunction, eventually detaching and falling down. Not only can this hurt anyone present, but it can also put the installer's job at stake. Top-jamb closers typically only fall if they are frequently abused or were installed carelessly.
When these types of closers malfunction, it's often because the sex-nuts and through bolts have unscrewed over time, or the necessary amount of torque isn't present. If self-tapping screws were used, the punctures they've created tend to strip out when they've been secured too tightly. The use of electric tools is often how the screws are overtightened.
Although self-tapping screws are frequently used by Toronto locksmiths, the companies that build door closers rarely include them in the product packaging. The upside to self-tapping screws is their quick and easy installation, while the downside is their tendency to be overtightened and cause problems in the future. It's always better to opt for high-quality self-tapping screws and take a bit of extra time to set them up properly.
A locksmith will install top-jamb closers with the default 110 degree setup, but this can put pressure on the closer over time and cause problems down the road. The alternative 180 degree setup is a safer option. Other elements to consider are the door's spring tension, swing speed, latching speed, and backcheck. Because the last of those elements is affected by air pressure, it's crucial that it's done right to ensure the door stays securely closed.
Top-jamb closers must also be installed in accordance with the Americans with Disabilities Act, which requires all doors need no more than five pounds of force to open. This allows handicapped individuals to open doors with ease and to prevent outer doors from being built too heavy. Any closer installer needs to know and abide by all relevant safety regulations, and pressure tools can help ensure all requirements are being met.
Few individuals can perfectly install a door closer. No matter how skilled you are, take your time and read the installation instructions before you start the process to avoid making any mistakes. If you find yourself in a tricky situation however, or would just rather leave it to the professionals, don't hesitate to find a Toronto locksmith.