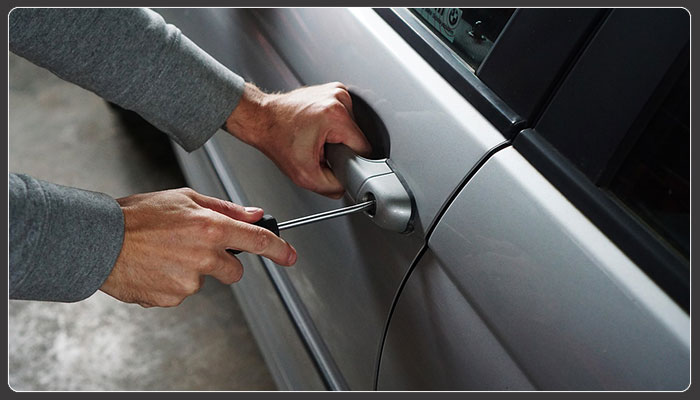 Every year, around 2,000 cars are stolen from the rural England region of Lancashire, and that number is climbing. Certain roads suffer more car thefts than others, and while residents have begun to worry, the area's representatives are perplexed by the data.
Many police officers claim that the majority of Lancashire's crime revolves more around anti-social behaviour and vandalism than car theft. Though they have admitted to seeing stolen cars left in the area, they didn't perceive the problem to be worse than it was in other rural areas of the country. Unfortunately, statistics don't agree - the car theft rate was 2,100 in 2016, and 2017 has already seen 1,659 cars stolen despite it only being July.
Thieves are reportedly upping their knowledge of technology to make breaking into vehicles easier, especially if those vehicles use keyless locks. Victims who do get their vehicles back are lucky, yet they continue to watch the same crime occur around them at an unwarranted frequency.
 Unsurprisingly, the most common targets are expensive cars with locks that can be re-keyed. Many keyless locks can be altered to fit a different key, opening the car and leaving it or its pricey motor free to take. Electronic lock picking tools are also aiding thieves these days, allowing them to break into cars in under thirty seconds.
Granted, not all of the cars that are being stolen are securely locked. Many of them were left alone and unlocked by the owners, which many see no harm in doing as long as they return a few minutes later. But it only takes a moment for someone to open the door, slip into the car, pull the door shut, and drive away. Never leave your car unlocked, and consider equipping your car with alarms and trackers in case it's broken into or stolen.
People's growing awareness of the common crime is becoming evident with the increased use of Scorpion Automotive's vehicle security services. The company is well-versed in protecting and tracking high-value vehicles, serving several movie stars and professional athletes. The security company knows the importance of safety not just for the car, but also for the car owner.
If you own an expensive car and typically keep your computer inside, be cautious, because your car is the most likely target for vehicle theft. It's not just the reprogrammable nature of keyless locks that make it easier to get; thieves can also find weak spots in the system's electronic lock system. Take preventative measures to avoid theft.
Nevertheless, all car owners should abide by standard vehicle safety rules, as Scorpion Automotive has reportedly seen vehicles valued at 2000 British pounds disappear when they weren't fully protected. Although they're not at risk as much as cars are, keep your motorcycles and scooters safe as well to combat the 16% vehicle theft frequency.
Residents and visitors of rural communities should be aware of the crimes the region faces and take the necessary steps to prevent them from occurring.