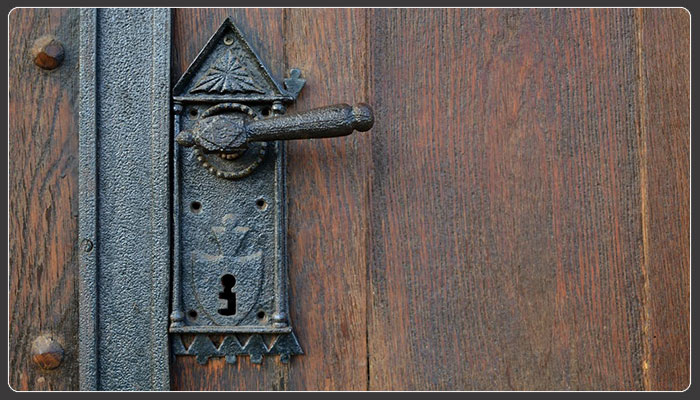 Finding a good locksmith can be challenging. Most regions have plenty to choose from, but that doesn't mean they're all good choices. For many customers, that means blind trial and error. How do you weed out the locksmith companies that don't suit your needs and pinpoint the ones that do? If you know the tricks, it's an easy process.
When you've decided on a locksmith to contact, ask them how long they've been working. Although you don't necessarily need a seasoned worker who has decades of experience in the field, it's always best to hire someone who's been a generally successful locksmith for a few years. Either before or after you contact each locksmith, search the company's website for testimonials. Mostly positive reviews is a good sign, while negative reviews or a lack of reviews altogether is a red flag.
Request references from the locksmith you're considering. Contact at least one of these reference to verify their identity and confirm they were satisfied with the service the locksmith provided them with. Even if the first locksmith you contact seems trustworthy and suitable for the job you need done, it's always a good idea to consider one or two more. That way, you can compare prices, services, and business hours and make a more educated decision.
 If possible, avoid contacting locksmiths during off-hours. In some cases, service rates can go up when you request help after regular business hours. Wait it out unless it's an emergency locksmith that you need. The locksmith you choose to contact should ideally be part of the professional locksmithing community. It's a bonus more than anything, but if your locksmith stays up-to-date on locksmithing news, you'll know for sure that they're a legitimate worker who has a good balance of both traditional and modern knowledge in the industry.
Describe your situation in as much detail as possible. The locksmith will know right away if they don't offer the service you're looking for, and if they do, they'll be better prepared to solve the problem. When the locksmith arrives, look for the company's logo on the vehicle and the worker's clothes. If no logos exist, this could be a bad sign. If the locksmith dresses and speaks professionally, however, they are likely trustworthy and experienced. Before they assess the situation, ask for identification and proof of insurance. A locksmith who lacks these things should not be trusted.
If your locksmith drastically changes their quote after showing up or insists on replacing the lock without trying to disengage it, investigate further to be sure you're not being overcharged. When the locksmith has finished the job, request a receipt so you have evidence that you paid for the service in full. Prepare yourself for future incidents by storing the locksmith's number in your phone.
This advice doesn't just apply to locksmiths; it should be followed whenever you hire someone who has to do work on or near your home. Protect yourself and save some money by hiring a reputable Toronto locksmith the first time.