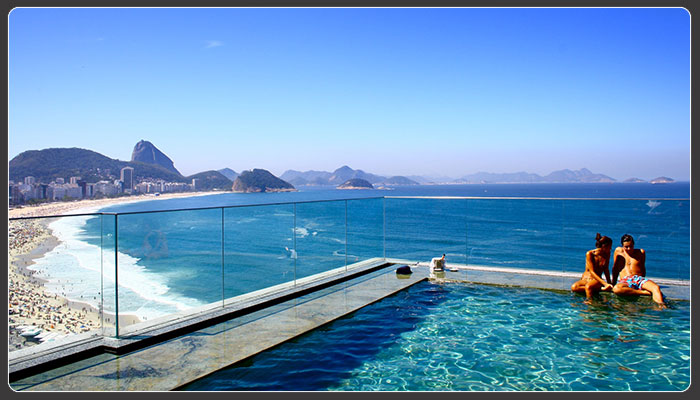 Even as summer comes to a close, families are going on last-minute vacations or waiting until travel prices drop in the fall for a temporary escape. Unfortunately, an enjoyable getaway also means your home is vulnerable to damage and break-ins.
Despite homeowners failing to consider potential incidents, statistics show that the risk is high; hundreds of thousands of homes were broken into last year alone. Of course, the commonality of such occurrences shouldn't put anyone off of vacationing. Instead, homeowners should take the necessary steps to protect their property, and we have the advice you need to keep your own home safe and take your Toronto home security game to the next level.
Before embarking on your annual summer vacation, securely lock all of the doors and windows in your home. If any of your locks are broken or not working properly, make sure they're repaired or replaced ahead of time. You should consult a residential locksmith who specializes in lock repairs. This not only protects your home from outside threats, but also makes it easier to get full home insurance coverage.
Put any high-value items like money, jewelry, and electronics in a safe, hidden place. If you can, lock them up to avoid making them accessible to anyone who manages to enter your home. For large or isolated homes, it's a good idea to purchase and set up a security camera system that comes with a smartphone app so you can view footage in real time and ensure your home is safe. Most security camera remote programs are also available on tablets and laptops.
 Consider installing exterior lights that illuminate the windows, driveway, and yard at a time you specify to discourage attempted thieves. Never leave potential break-in aids like ladders or garden tools around your house. Put all outdoor items into a shed or storage area and lock it with one or more mechanism.
You may want to leave an extra house key with a friend, family member, or neighbour so they can collect your mail and ensure your property is in good condition while you're gone. Suggest they park their car in your driveway to give the house the illusion of being full; an occupied house is far less likely to be broken into than an empty house is.
Avoid posting photos of your holiday while you're still at your vacationing spot. You may be eager to share your experience with everyone else, but it alerts potential thieves to the fact that your house is unoccupied and increases the likelihood of it being targeted.
It's always a good idea to do some property maintenance before you leave to prevent your plants from overgrowing and your deliveries from piling up. Cancel any orders that are expected to be delivered while you're gone and put especially sensitive shed items into your garage or your house's storage area for safekeeping.
There are many ways you can protect your house and the valuables in it. You don't have to be a burglar's next target. Use the above tips to keep your property safe while you're gone and still enjoy your seasonal family vacation.