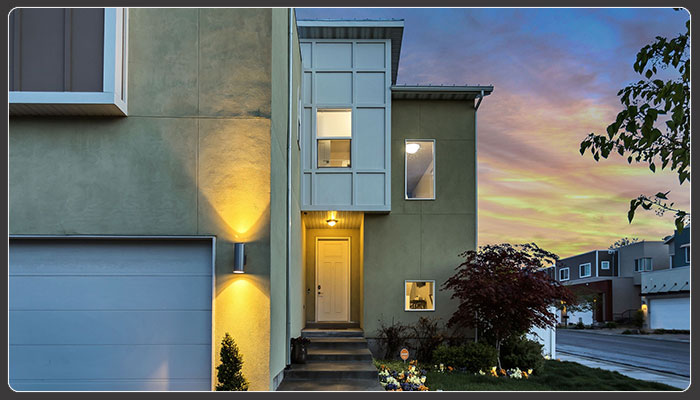 Keys are slowly becoming an artifact with the constant improvements happening in the security industry. They worked well enough for a while, but now that technology has taken over the world, they're nearly obsolete. If you're ready to throw away your keys forever, a smart lock could be perfect for you.
Smart locks are electronic security devices that can replace or combine with the key lock that came installed with your door. Most smart locks function with the property's Wi-Fi and can be remotely controlled with an app that the user installs on their mobile device. With the app, you can unlock your door from a distance, receive notifications about unusual occurrences, record activity that goes on when you're away, and more.
Setting up locks isn't easy, and smart locks are no exception. Installation is easier if you buy a lock that matches the size of your current lock, requiring only an interior and exterior escutcheon replacement. Once your lock is installed, you'll have to pay close attention to the battery. Although most smart lock models alert users to low battery status, the battery must be changed every so often, which can be difficult if you're away from home for more than a couple of weeks.
 Keyed lock devotees are often skeptical of smart lock security, and while it's harder to disengage an electronic lock than it is to pick a keyed lock, experienced hackers can get in if it's connected to your home's digital network and your password is too simple. Change your passwords every so often and make them random codes to discourage potential hackers from trying to break in.
Still want to try a smart lock on for size? Each one has a different build, a different price, and a unique set of features. The $199.99 August Smart Lock integrates well with other smart home features and sends the user notifications through its app whenever something comes up. With the look of a traditional lock and AA battery power, this smart lock is a great addition to any advanced digital home system.
A cheaper choice is the Schlage Sense, a smart lock equipped with a touch screen keypad and automatic alarm sounding for emergencies. It can be remotely controlled with its iPhone app through Apple HomeKit and comes in a different version, retailing for $170.99.
The Kevo Smart Lock is the next best option. This model has visual appeal, app notifications that alert you to specific lock activity, and smart device compatibility. Setup is more complicated and the price is high at $226.61, but it's a sophisticated, high-functioning system.
You can also keep your keyed lock and still remotely monitor your home with the Ring Video Doorbell, which records activity and answers the door when no one's home. It can conveniently be connected to a main power source and retails for as little as $179.
Whenever you're ready, toss your keys and buy a smart lock. Choose wisely, however, as no two are alike.