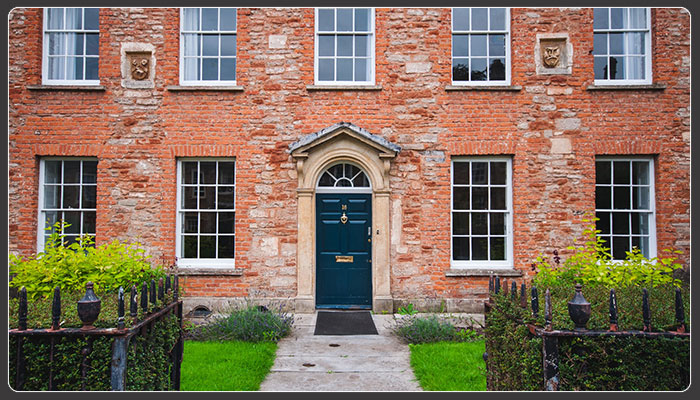 You should never compromise the safety of your home with a low-quality or poorly-functioning lock. Even though this is obvious to most homeowners, many don't consider that potential intruders will try the front door before anything else. If you made the mistake of leaving it unlocked, they can enter effortlessly; and if your door is secured with a deficient lock, it can easily be picked. For your safety, keep your doors locked with the best products in the security industry. Here's our list of the best electronic locks currently for sale.
First up is the Real Living Key-Free Touch screen Deadbolt Stand Alone #YRD240 from Yale, which retails for about $177. It is made without a cylinder, meaning it can't be picked by even the most experienced locksmith. It's engaged and disengaged with either a mobile device app or a passcode that the user chooses, impervious to even the toughest of tools. You can replace the default short screws with two-inch wood screws for added security.
The next lock model is the Camelot Touchscreen Deadbolt + Alarm BE469NX CAM #619 (Schlage). This high-tech smart lock can be programmed to disengage with thirty different number combinations, allowing the buyer to give each friend and family member their own entry code. It can also be connected to the Amazon Alexa. It retails for $180.
 The model named Prestige #380 by the brand Baldwin, is the third best, retailing for a fraction of the price of the two others at around $40. It has a visually pleasing brass appearance, can withstand lockpicking attempts, and includes long screws for an additional layer of protection. It is much cheaper than but just as solid as the rest, ideal for those looking to save money.
If $40 still isn't cheap enough for you, consider purchasing the 980-Kwikset instead, which is 10$ less. It may not cost much, but don't be fooled - it still provides households with a supreme level of security. This lock is another unpickable model that can resist kick-in attempts and consists of longer screws for secure installation and a longer lifespan.
The number one best electronic lock on the market right now is undoubtedly the Maxum by Medeco 11*603, which can be purchased in hardware stores for $190. It's expensive, but this lock's high price is justified. The model's reinforced cylinder prevents it from being picked, requiring any intruder to unscrew the lock in no less than fifteen minutes. If it takes that much effort to break into a home, most thieves will find an easier target.
Take the time to think about what you want your front door lock to have before buying anything. Each lock is slightly different, equipped with a particular set of functions and an appearance like no other. Just make sure that you buy quality. If you're unsure about what to choose, contact your local Toronto locksmith so you won't have to worry about the safety of your home.