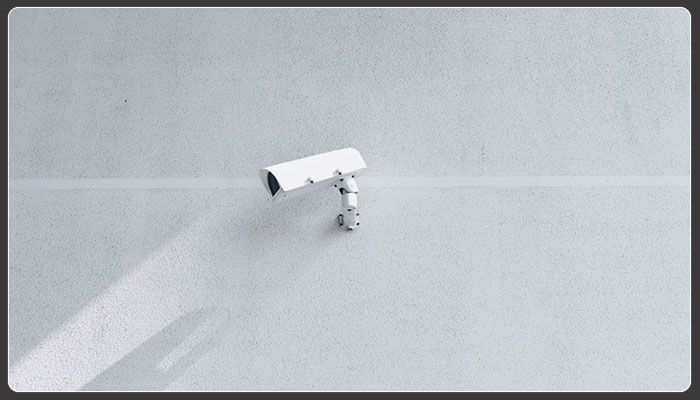 If you're tired of looking through your front door's peephole or you're simply too busy to answer your door every time someone or something is there, you're in luck - there's a new product on the market that can help you out.
The recently released Canary Flex Camera is a neat little product that you can set up outside your front door and control with a downloadable smartphone app. The video security camera comes with night vision, waterproof parts, a fully rotating base, and a rechargeable wireless battery. Once you purchase the camera, you can download the accompanying app on your iPhone or Android device to watch live video footage, record footage to store for later viewing, and immediately alert the authorities should an emergency occur.
Unlike many other high-tech security cameras currently available to homeowners, you can change your status to the away option to receive notifications about any unusual footage or movement the camera picks up. Any theft or break in attempts will be recorded as soon as they happen, and they can even be interrupted with the speaker function the camera comes with.
 The company that made the Canary Flex Camera understands that not every home is the same, which is why you can adjust yours to accommodate the height and positioning of your front door. The camera's rotating base can be set at any angle and ordered in one of a few colours, which is a nice bonus. You're not just limited to your front door, either. Attach it to your garage door or anchor it in the soil of your yard to survey the parts of your property that need the most attention.
If you're interested in purchasing this cool new security camera, check out Amazon's website for the product's latest deal. However, before you invest in any type of home security system, digital lock or camera, be sure to consult with your local locksmith to make sure it's the right one for your home!