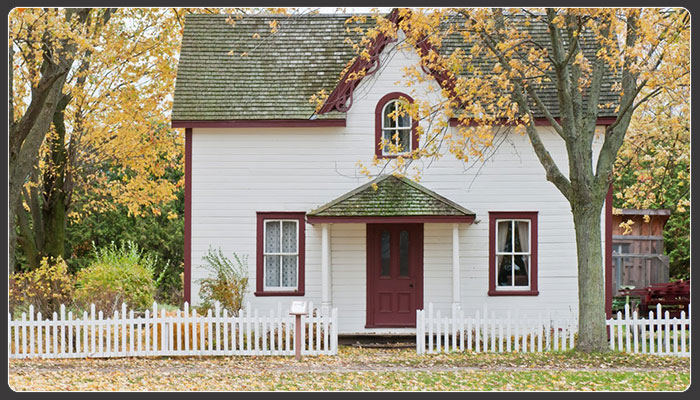 Smart homes, robotics, and AI-based surveillance are dominating development in the home security marketplace. Corporate juggernauts like Amazon have made huge investments in digital products meant to average AIs to learn how to best support you and your family. These AI-driven home security devices are still developing but could be easily integrated into any smart home in the near future.
 Using Robotics to Monitor the Home
 Traditional home security is monitored by real human beings. When there is a breach, the system automatically contacts emergency services and you can rest easy with the knowledge that your property is protected. Depending on the home security company, the monthly fee can range as high as $70.
 Self-monitored security systems reduce monthly cost and use technology to secure the home, via motion detectors, sensors, and security cameras. It is up to AI, across these channels, to assess security. In fact, through the use of some AI algorithms, there are some systems that will call emergency services autonomously thereby eliminating any need for human monitoring.
 Understanding the Cameras and Sensors
 The primary component of an AI security system is its security cameras. Self-monitoring and high definition quality, when an intruder is detected, the camera kicks in and begins recording. Facial recognition software is being used on some of these devices to recognize common visitors to the home and to build a catalogue of known visitors. This is how an intruder is distinguished from a family member or an unexpected guest.
  Beyond just a camera, sensors can analyze changes in the doors, windows, temperature, and humidity. They are so specific that they can determine whether you've left a window open or not. Most of the self-monitored security systems are equipped with audio sensors, alerting you the moment there has been a breach.
 The Integration of AI and Robotics in a Smart Home
 Self-monitored home security can be integrated in a smart home. Features may include light systems connected to security and smart door locks or digital locks that can be operated from your smartphone.
 Digital assistants, a la Amazon's Alexa and Google Assistant are usually compatible with these self-monitored security systems as well. As more development has been happening in the category of digital assistants, it is expected soon that many of these products could easily integrate and merge with self-monitoring home security.
 The Future of Home Security is Tech-Driven
 Data-driven machine learning is not new to smart homes however the speed at which technology has been increasing is high. The introduction of these AI-powered home security devices, this does lend to questions about privacy and security. Though these inquiries remain unanswered, in the meantime, better integration is being sought with other smart home technologies.
 Keep in mind that not every person will want to integrate technology so deeply into their daily lives. These developments are exciting to talk about but until they reach the general, mainstream marketplace, they may end up being nothing more than a vanity. That said, we anxiously await the next decade as robotics and AI-powered surveillance continue to develop, and the implications this has on the future of home security.