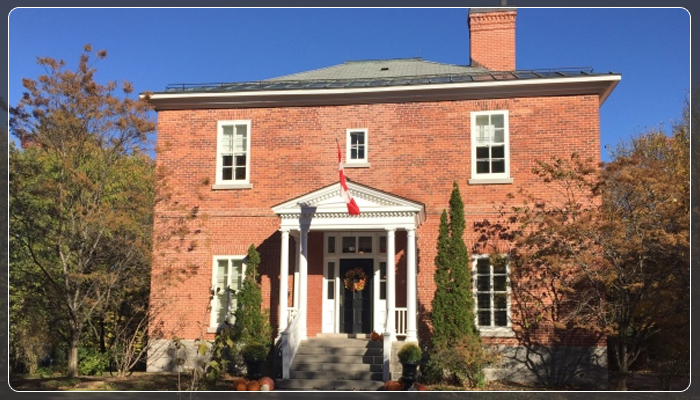 The federal government has put forth plans to spend approximately two million dollars on a comprehensive series of essential security updates to the home of Prime Minister Justin Trudeau and his family. Rideau Cottage is getting a 1.6-million dollar upgrade from the Royal Canadian Mounted Police. The National Capital Commission (NCC), the group responsible for Canada's official resources, is going to provide the rest of the funds.
Still waiting for parliamentary approval, the request takes up a small portion of the 101-page supplementary estimates document that was tabled in Parliament on Tuesday.
Trudeau has chosen to live in Rideau Cottage, which can be found on the grounds of Rideau Hall. This has been the alternative to the traditional address at 24 Sussex, which is currently undergoing some very significant repairs.
When asked why the security measures are only now being applied to Rideau Cottage, the RCMP pointed out that the house is traditionally not designed for a Prime Minister. When used, it has often been designated to someone else in government. Someone who is obviously not on the same level as the Prime Minister, which is a job that comes with a vast larray of complex security concerns. The RCMP further elaborated on this by saying that it has simply proven to be a challenge to bring the home completely up to the standards of security for a Prime Minister. This is due to the fact that the house was never designed to be used for a Prime Minister.
At the same time, the RCMP has not indicated any specifics regarding what the money is going to be spent on. Built well over a century ago, Rideau Cottage has a grand history behind it. As you may or may not know, it is indeed a historically-recognized site. However, some speculate as to what the money will be used for, which the RCMP has indicated as information that will be delivered "in due course." Others point to the fact that the projected costs for renovations to 24 Sussex could run in excess of thirty-eight million dollars.