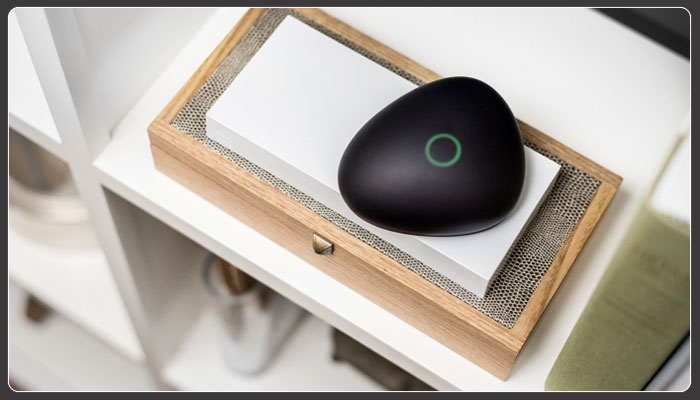 A new product has appeared on the US market as a result of BullGuard's 2016 purchase of Dojo-Labs. 
The team began developing this product three years ago, though it didn't reach its current oval design, accurate warning system, and smart app connection until 2015. By then, the company allowed interested consumers to pre-order the product. 
Dojo-Labs failed to meets its mid-March shipping goal, and once BullGuard gained ownership of the startup, it assured customers that it would quickly begin shipping the Dojo home security system. It took nine months for that promise to finally be carried out, and only in the US. 
 The $199 Dojo requires input of all home activity to successfully detect any discrepancies. Plugging the device into your router does the trick, but before buying the product, make sure you're okay with the company accessing the same information as your home network and paying a $99 per year subscription fee to keep it up and running. 
When it's all set up, the Dojo displays all connected devices and keeps track of their activity, taking note of patterns to differentiate regular data from unusual data. The Dojo will light up red or yellow if it detects something potentially dangerous. It has yet to be tested in a home environment against hacking threats, though it seems promising. 
The Dojo may not be too popular right now, but with its low price, reasonable subscription rate, and predicted functionality success, it could be a useful tool for safety-conscious homeowners.