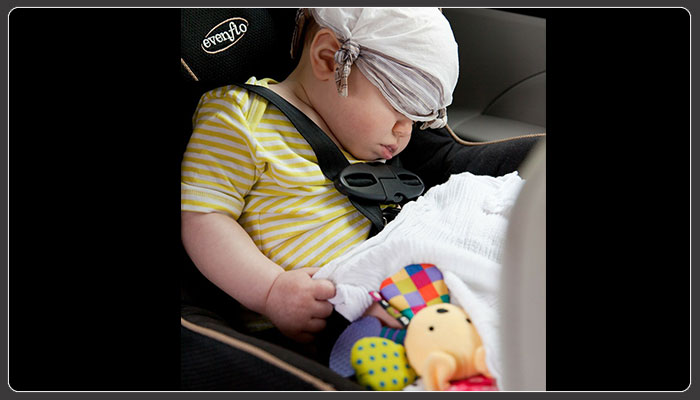 It's safe to say Summer has officially started here in Toronto!
While temperatures will no doubt continue to soar, we'd like to remind you to never leave your kids or pets unattended in the car. We're sure you've all heard about cases where this scenario had fatal consequences. It isn't the easiest subject to blog about, but it's important to address nonetheless with summer now in full swing.
Even if you think your errand will only take a minute, leaving your beloved child or pet unattended in your vehicle  is quite unsafe. As an emergency locksmith services provider for the GTA, we've seen this countless times and we've often had to help people who accidentally locked their pet or child in the car. 
 Even a few minutes locked in this kind of heat and humidity can be fatal. Did you know that it takes as little as ten minutes for temperatures to rise to unbearable levels for those left in a hot car?
As a 24 hour locksmith in a busy city like Toronto, our best advice is look before you lock ! While this might sound super obvious, you'd be surprised at how many people overlook this due to the fact that we're all overly stressed and constantly thinking about a bunch of things at once. This causes us to lose focus of what's right in front of us.
Here are a couple of extra tips to keep in mind:
• Be sure to verify that there is nothing in the back seat before you lock the car and wander off.
• Place a teddy bear or another one of your child's toys in his/her car seat when there's no one sitting in it. When your child is occupying the seat, place the toy in the front, beside you, to serve as a cue/to remind you that your child is in the back. 
• If your daily routine is different than any other day, be sure to check in with your child's guardian for that day to make sure they arrived safely.
• Don't bother taking your pet in the car with you if they won't be welcome at your destination. 
• Use drive-through services whenever possible. This will allow you to remain in your air-conditioned car with your kids and pets while still getting some errands done.
• We all know that kids can get into all kinds of things without anyone noticing. This is why it's so important to make sure your car is locked at all times. Stop your son or daughter from thinking a hot car parked in your driveway is a toy by making sure that they cannot get into the car. Make sure your car keys or any keyless entry remote controls are hidden safely where your children cannot find them.